Quick Extender Pro Curvature Correction and Peyronies
Peyronie's Disease (PD) is an uncommon condition indicated by a curved, indurated penis. This type of curvature is usually caused by the buildup of plaques along the shaft, resulting in areas that are harder than the nearby tissue – and this causes a bent, curved appearance when erect. The severity of the curve can vary significantly, ranging from mild to severe. In some cases, this curvature becomes so severe that it creates difficulty with penetration during intercourse or it can create pain due to pressure within the penis.
PD is caused by abnormal collagen development within the connective tissues known as tunica albuginea. Damage to these tissues can occur as a result of injury or intense physical activity but often occurs spontaneously without any apparent cause. Although PD primarily affects males above 40 years old, men of all ages are at risk for developing this condition and its prevalence increases with age. Treatment for PD may consist of medications such as Vitamin E and Potaba (a form of potassium), injections or surgery depending on its severity. Penile traction device therapy may also be recommended in certain cases to assist with stretching the penis and reducing curvature over time.
How Does The Quick Extender Pro Correct Penile Curvature?
The Quick Extender Pro is a device that can help those suffering from penile curvature. This condition, also known as Peyronie's disease is often causing men to feel embarrassed and insecure in their sexual abilities. In many cases the curved penis can cause painful intercourse, making both partners uncomfortable due to lack of contact with the g-spot. By using Newton's 3rd Law of Motion, which states that every action has an equal and opposite reaction; the opposing force provided by the device will apply enough pressure to reverse the curvature. This process takes patience and consistency but can eventually achieve a straight penis.
In addition to providing medical assistance, the Quick Extender Pro helps improve the appearance of a penis, which according to research conducted by The Journal of Sexual Medicine has found 105 women surveyed found curves less attractive aesthetically and sexually when compared to their erect partner. Not only can this reduce confidence levels but has been proven to make reaching orgasm more difficult for women as well as uncomfortable experiences during intercourse due to difficulties reaching certain pleasure spots. The Quick Extender Pro provides much needed aid for these conditions all while maintaining comfort for its users through its ergonomic design coupled with adjustable fitment settings for everyone's unique sizes
Why Choose Quick Extender Pro Curvature Correction Edition?
The Quick Extender Pro Penile Curvature Correction Edition is the recommended choice for men worldwide who are looking to straighten their penis. Featuring tension springs which are specifically calibrated to counter penile curvature and upgraded medical grade memory foam pads, this advanced package uses the proven technology of penis traction to safely and quickly correct both penile curvature and peyronies disease. This package is backed by a 6 month money back guarantee that ensures your complete satisfaction.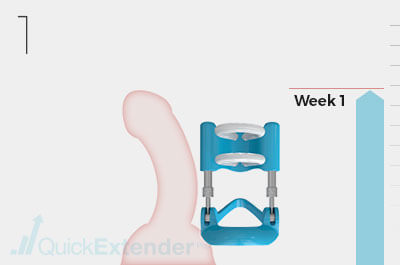 First Step
Once you receive the Quick Extender Pro system, get familiar with the device and read the instructions thoroughly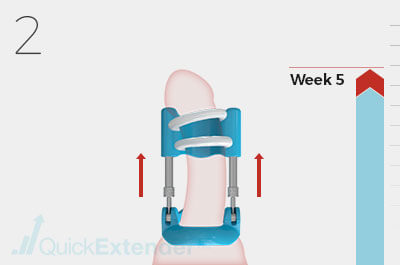 Second Step
The Quick Extender Pro device is worn in a flaccid state and will put slight tension on your penis, pulling it forward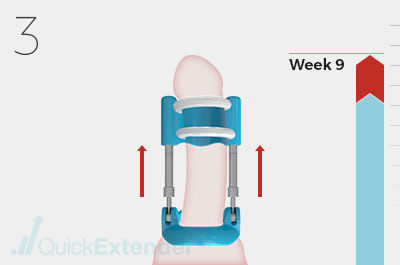 Third Step
As you continue to wear the device, your penile curvature will gradually be corrected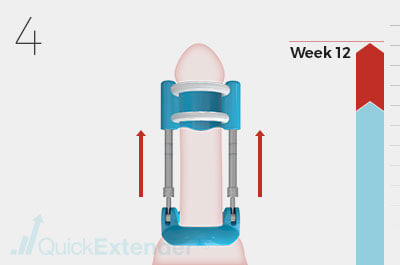 Fourth Step
Once satisfied with the results gained by using the Quick Extender Pro, you can stop using the device
For all orders exceeding a value of 100USD shipping is offered for free.
Recently Viewed
Don't forget! The products that you viewed. Add it to cart now.
People Also Bought
Here's some of our most similar products people are buying. Click to discover trending style.